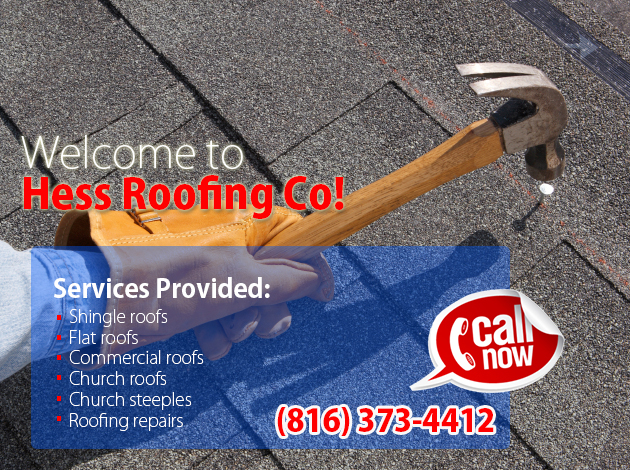 We are a Licensed, Bonded and Insured Roofing company with the experience needed to deliver top-quality & long lasting results. Serving Jackson County and the surrounding areas for many years now, we've provided excellent service and quality project execution for both residential and commercial clients. At Hess Roofing Co, we understand the nightmare that some Roofing companies put their clients through: unexpected incidents, hidden costs and fees, shoddy building work – the list goes on. We decided to put an end to all this!
Our highly trained and specialized staff wants to hear what you are looking for from a Roofing company and because of this we have built a solid reputation for delivering above and beyond expectations.
As a Licensed, Bonded and Insured Roofing company that has been in the industry for many years, our clients' satisfaction is our ultimate goal. Hess Roofing Co can tailor a solution to best fit your needs, on time and within your budget. We make sure our clients understand the process from start to finish, so there are no surprises. We're here to get the job done so you can get back to your life as quickly as possible.